BEDMINSTER RECAP: KOKRAK FINISHES INSIDE THE POINTS
News
Written by
Mike McAllister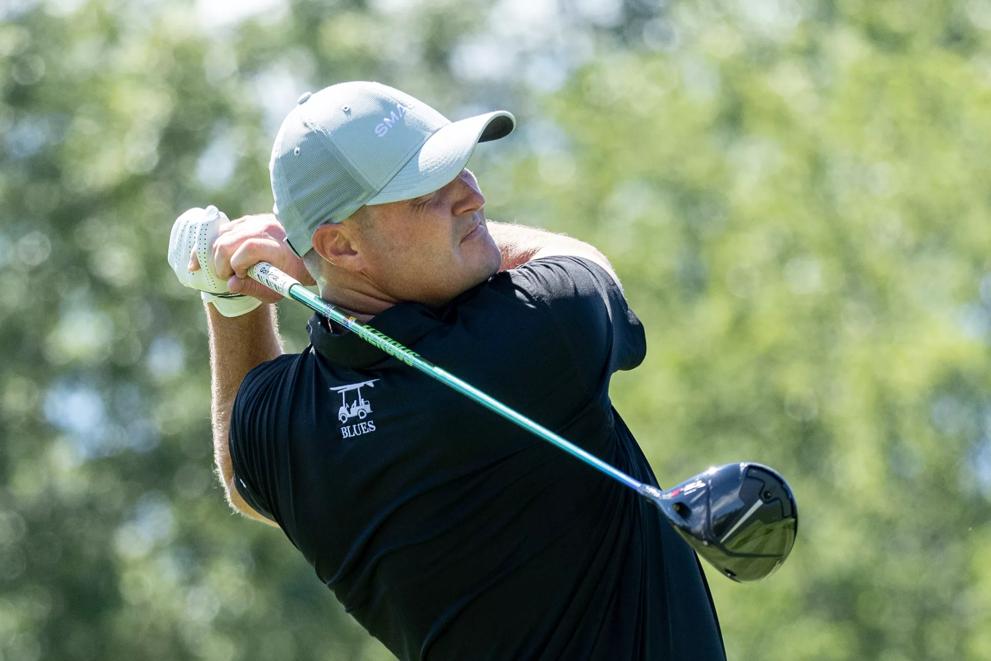 BEDMINSTER, N.J. – Jason Kokrak was the lone Smash player to finish in the points at LIV Golf Bedminster, claiming 23rd place with a three-round total of 1 over on a difficult, challenging course.
It was Kokrak's eighth point-producing result in 10 starts this season. He leads the Smash team in that category.
Overall, Smash had a disappointing week, finishing 11th on the team leaderboard with a cumulative counting score of 15 over. That dropped Smash to eighth place in the season-long standings with two regular-season events remaining.
Here's a recap of Smash GC's individual performances at LIV Golf Bedminster:
JASON KOKRAK (+1, 23rd place)
Kokrak started strong with a 2-under 69 and was still in contention for a podium spot after shooting even-par 71 in the second round that left him tied for eighth. But a 3-over 74 dropped him back to 1 over and in a seven-way tie for 18th on the traditional leaderboard. Due to tiebreakers, he finished 23rd in points for the week.
Kokrak remains 19th in season-long individual points.
BROOKS KOEPKA (+7, 38th place)
The Smash captain opened with a 72 but suffered a 5-over 76 on Saturday to fall off the pace. A triple-bogey at the par-3 seventh after he found the water with his tee shot proved to be the biggest blow.
Brooks fell to fourth in the individual standings but remains in contention to finish in the top three that will receive bonuses at the end of the regular season.
MATTHEW WOLFF (+8, 42nd place)
Wolff was hoping to build on his fifth-place points finish in Greenbrier, but a rollercoaster first round that included three birdies and five bogeys set an ominous tone. In the second round, Wolff was a bogey-free 1 under through his first 13 holes but suffered three birdies in his last four holes to end the day on a sour note. A triple bogey on the par-4 first on Sunday was the exclamation point on a frustrating week.
Although he dropped three spots in the individual standings, Wolff remains inside the top 24 that will lock in spots for 2024 as he's currently 23rd.
CHASE KOEPKA (+14, 45th place)
Chase's week hit a sour note midway in his first round, as he suffered five bogeys in a six-hole stretch en route to shooting 76, and he never got untracked the rest of the weekend. He remains 48th in individual points.
STAT REVIEW
Field ranking in parentheses
Fairways Hit
Kokrak – 30 (T6)
Wolff – 25 (T32)
C. Koepka – 22 (T41)
B. Koepka – 19 (47)
Driving Distance Avg.
Wolff – 324.1 (2)
Kokrak – 310.1 (T7)
B. Koepka – 308.0 (9)
C. Koepka – 285.6 (T44)
Greens in Regulation
B. Koepka – 39 (T6)
Kokrak – 37 (T13)
Wolff – 37 (T13)
C. Koepka – 28 (T43)
Total Putts
Kokrak – 92 (T33)
C. Koepka – 93 (T38)
Wolff – 95 (T42)
B. Koepka – 96 (T45)
Total Birdies
B. Koepka – 9 (T20)
Kokrak – 8 (T31)
C. Koepka – 6 (T39)
Wolff – 6 (T39)