JEDDAH PREVIEW: BROOKS EYES POTENTIAL BONUS FINISH, CHASE NEEDS BIG RESULT TO AVOID DROP ZONE
News
Written by
By Mike McAllister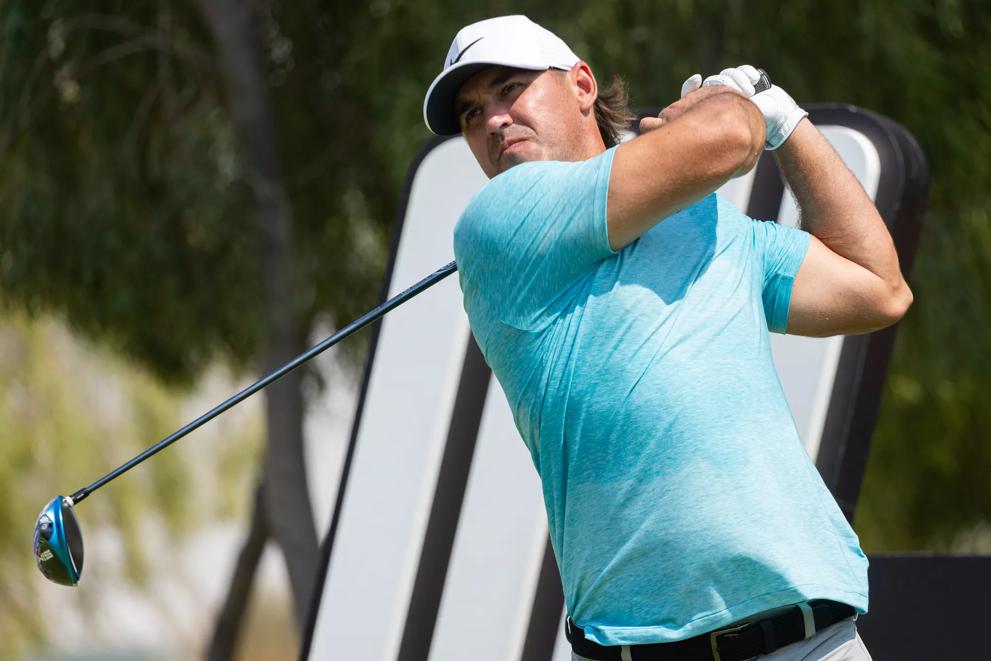 KING ABDULLAH ECONOMIC CITY, Saudi Arabia – The odds are long, but if Brooks Koepka can successfully defend his individual title this week at the regular-season finale LIV Golf Jeddah presented by ROSHN, he'll have an outside chance at claiming the final bonus-paying spot in the Individual Champion race.
The Smash GC captain returns to Royal Greens Golf & Country Club in fifth position in the season-long Individual points standings with 112 points. He's tied with Stinger GC's Branden Grace, who has the same number of points, but Koepka ranks higher thanks to his victory at LIV Golf Orlando.
If Koepka repeats as tournament champion and current third-place Bryson DeChambeau finishes no better than 14th, then Koepka would move up to third in the final Individual standings. That would earn him a bonus of $4 million (along with the $4 million first-place prize that goes to any individual winner of a LIV Golf tournament).
Last year, Koepka outlasted then-Smash teammate Peter Uihlein in a three-hole playoff to win at Royal Greens. It was an emotional victory for the captain, given the health issues he battled for nearly two years that created doubts about his long-term future in golf.
After returning to the winner's circle in Jeddah, Koepka added to his major total in 2023 by winning the PGA Championship. He also notched his second LIV Golf in early April in Orlando.
"Massive," Koepka replied when asked how much the Jeddah victory meant to him. "The last few years haven't gone as planned … It had been a while since I'd won."
While the Smash captain chases a potentially huge outcome this week, his younger brother Chase is playing for arguably even bigger stakes – his future as a LIV Golf member.
Chase enters the tournament ranked 48th in points, making him one of the four players in the Drop Zone – non-captains who are ranked 45th or lower in the standings.
The players who finish in the Drop Zone after Jeddah will be relegated out of the league, although they'll have an opportunity to play their way back in later this year at the Promotions tournament.
Chase will likely need to finish in the top 10 on the Jeddah leaderboard to even have a chance at moving out of the Drop Zone and into the Open Zone, which would at least allow Brooks the opportunity to re-sign his brother for the 2024 season.
Chase's only points finish this season was a 24th in Adelaide when he hit the league's most memorable shot, a hole-in-one at the Watering Hole. Now it's do-or-relegation this week.
"The less I can think about what a good tournament does for me, the better off it's going to be," Chase said. "It's going to be hard obviously to not think about it. If I'm right around where I think I need to be, I'll definitely think about it because I may have to play a little bit more aggressive or things of that nature.
"It's my own fault for putting myself in this position. All I can do is try to play well. It hasn't gone very well for me at all this year. Hopefully I'm just saving it until the end, even though I didn't really want to.
"Sometimes you just got to embrace the suck. That's very hard to do. But I feel like I'm moving in the right direction, even though they scores haven't been very good. That's tough to swallow. But everything just comes in waves. Once I figure it out, I'm gonna be all right."
The Smash foursome would also love to repeat as Jeddah team champions, but a victory would provide only minimal benefits toward their Team Championship position.
Currently eighth place in points, Smash can do better than move up one spot with a team victory (depending on how seventh-place Ripper GC fares). Smash is mathematically eliminated from claiming one of the top four byes going in the season finale in Miami next week.