BROOKS TO FACE MICKELSON IN FRIDAY'S QUARTERFINALS
News
Written by
Mike McAllister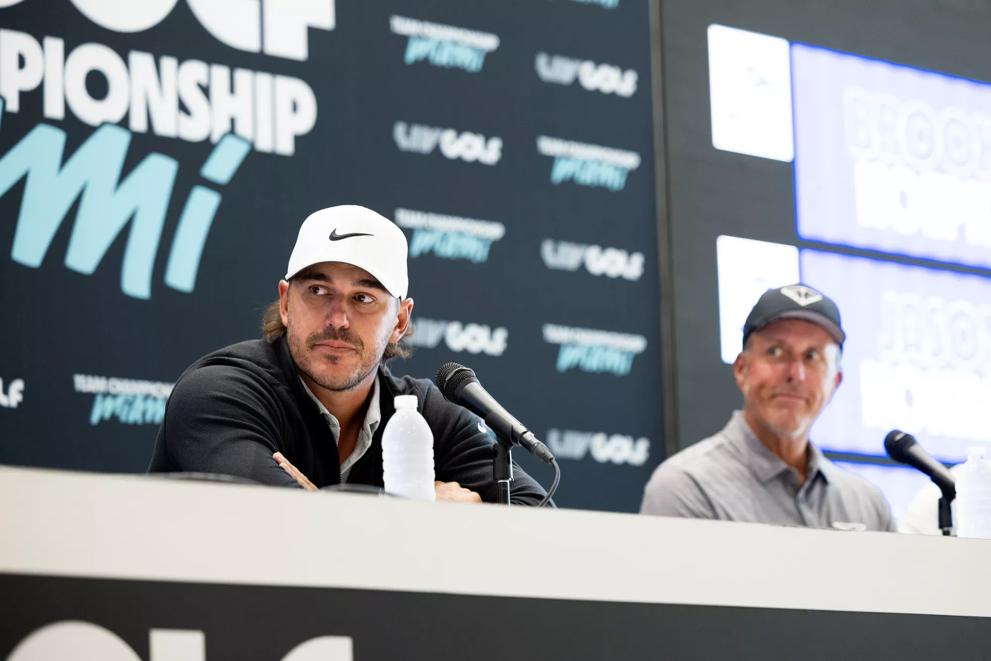 MIAMI – As the eighth seed, Smash GC Captain Brooks Koepka didn't really have a choice. Whichever team was left unselected would be Smash's opponent for Friday's Quarterfinals at the LIV Golf Team Championship.
It turned out to be the team captained by the only LIV golfer with more career majors than Brooks – HyFlyers GC's Phil Mickelson.
"I didn't really get much option in this," Koepka said with a smile. "So we're playing, or I'm stuck with Phil, and the rest of the guys are playing with the other guys. It will be a good matchup. It will be fun. We'll see how it goes."
As captains, Koepka ­­– fresh off his win at LIV Golf Jeddah – will face Mickelson in one Singles match. Smash's Jason Kokrak will face Cameron Tringale in the other Singles, while Chase Koepka-Matthew Wolff will play Brendan Steele-James Piot in Foursomes.
The team that wins at least two of the matches will advance to Saturday's Semifinals.
The Brooks vs. Phil match will be the biggest showdown on Friday. Brooks' five majors (including this year's PGA Championship) vs. Mickelson's six majors and Hall of Fame status.
"I think that Brooks has played some of the best golf of anybody in the world this year," Mickelson said. "… There's a lot of other guys I would rather be playing against. So I've got my work cut out for me. But I have the utmost respect for him. Any time I have a chance to play with him or against him, I enjoy it."
A year ago, Smash advanced through the first two rounds to make the Finals, eventually finishing third. Brooks would like to get another chance at the Team Championship again.
"I feel good about my match against Phil, and as Phil should as well," Brooks said. "Jay has played pretty solid this year, so I felt like he was the obvious choice to put him out in Singles."
If Brooks can take care of business against Mickelson, then Kokrak could be the big key in Smash's chances this week. He played well on the Blue Monster last year and has been a consistent performer this year, finishing in the top 24 Lock Zone.
"Jason Kokrak played exceptionally well in the Finals, hit some great shots," said Mickelson. "I remember the shot he hit into No. 9. The pin was front right, and he just hit the shot in there to 3-4 feelt. It's one of the harder shots out here. He plays this golf course well."